*Warning: This review contains spoilers
Sixteen-year-old Nathan lives in a cage: beaten, shackled, trained to kill. In a modern-day England where two warring factions of witches live amongst humans, Nathan is an abomination, the illegitimate son of the world's most terrifying and violent witch, Marcus. Nathan's only hope for survival is to escape his captors, track down Marcus, and receive the three gifts that will bring him into his own magical powers—before it's too late. But how can Nathan find his father when there is no one safe to trust, not even family, not even the girl he loves?
In a modern-day England where two warring factions of witches live amongst humans, seventeen-year-old Nathan is an abomination, the illegitimate son of the world's most powerful and violent witch. Nathan is hunted from all sides: nowhere is safe and no one can be trusted. Now, Nathan has come into his own unique magical Gift, and he's on the run–but the Hunters are close behind, and they will stop at nothing until they have captured Nathan and destroyed his father.
The Alliance is losing the war, and their most critical weapon, seventeen-year-old witch Nathan Byrn, is losing his mind. Nathan's tally of kills is rising, and yet he's no closer to ending the tyrannical rule of the Council of White Witches in England. Nor is Nathan any closer to his personal goal: getting revenge on Annalise, the girl he once loved before she committed an unthinkable crime. An amulet protected by the extremely powerful witch Ledger could be the tool Nathan needs to save himself and the Alliance, but this amulet is not so easily acquired. And lately Nathan has started to suffer from visions: a vision of a golden moment when he dies, and of an endless line of Hunters, impossible to overcome. Gabriel, his closest companion, urges Nathan to run away with him, to start a peaceful life together. But even Gabriel's love may not be enough to save Nathan from this war, or from the person he has become.
My Review:
Where to begin? If the best books are the ones that evoke emotion in us, then this was a powerful piece of work. With that being said, there was a definite bell curve of quality, that peaked in the second book. Half Bad took me a little while to get into. Nathan is a great character, and I really enjoyed being inside his head. He speaks with unparalleled honesty, in an interesting stream-of-consciousness style, with a strong voice. Still, it took some time for the story to really begin to a point where it held my interest. I kept reading for Nathan.
Half Lost rocked my world! It was action from start to finish, and the relationships between all of the characters got richer and deeper. Nathan stayed true to who he was as a character, and the psychology of him was fascinating! I would read a whole book about Nathan's thoughts on the world. Marcus was also great to meet, and that was a fun relationship to explore. And Gabriel… well, what can I say, except I'd fall for a love like that (sorry hubs!). I KNEW things had to turn tragic for Nathan. I just felt it coming from a mile away. But here's the thing… I knew it would hurt me, and I almost wanted to stop reading because of it. He'd worked too hard to overcome his obstacles, and I couldn't bear to see him lose himself after all that…
…which he did (insert huge frowny face), in Half Wild. The ending is DEVASTATING. The book seemed to lose a bit of steam here, as the bell curve of greatness reached its apex and began to plummet once again. I won't tell you what happens, but suffice it to say that I hated the ending. Okay, one thing… a tree? Are you f*#@ing kidding me?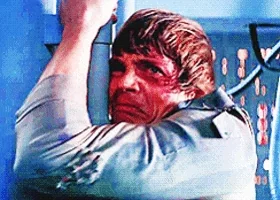 All in all,  4/5 stars