There are monsters among us. There always have been and there always will be. I've known that since I can remember, just like I've always known I was one … Well, half of one, anyway.
Welcome to New York City – a troll under the Brooklyn Bridge, a boggle in Central Park, and a beautiful vampire in a penthouse on the Upper East Side. Most humans are oblivious to the preternatural nightlife around them, but Cal Leandros is only half human.
His father's dark lineage is the stuff of nightmares – and his entire otherworldly elf race are after Cal. His half brother, Niko, gave up college to keep them on the run for four years, but now the Grendel monsters are back. And Cal is about to learn why they want him. He is the key to unleashing their hell on earth. The fate of the human world will be decided in the fight of Cal's life…
My Review: So, this is my review of the series up to book seven, which is where I currently am … this series has destroyed me – as in, can't get any writing done, total nuclear bomb going off in my brain at the thought of it ending, etc., etc.
Let's face it – I'm a total sucker for the tragic 'I need to fight my inner evil' type of character. Those are the books I write, and those are the books I love to read the most. I need to devote an entire fan fiction archive to Cal, and another to Cal and Niko's relationship – because that's my other trope trap – the 'we are brothers and that is sacred' bond.
*Pause to insert Supernatural gif*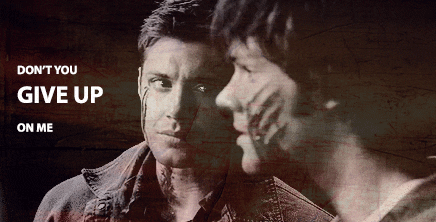 In the case of this series, the stories themselves are secondary to the characters and their interactions and development. I've heard the series was discontinued and left on a cliffhanger, and that I am to avoid the final book because it ruins an otherwise more or less wrapped-up ending. Any advice would be appreciated. And Rob Thurman, if you're out there, help! Finish this series for me. Pretty please…
#Calleandros #Robthurman #amreadingfantasy #amwritingfantasy